A custom-made table
The Sinus Table combines the Sinus Trestle with a linoleum-coated table top. It is in our interest to pass on the entire scope of our technical and logistical possibilities to our customers. For this purpose, the L&Z configurator allows you to combine the colours of the Sinus Table as you choose. That means: You choose the colour of the trestle table legs, the linoleum surface, and the table edge to create one of 144 possible Sinus Tables. Whether a triad of camel, jeans blue & blood orange, or all in black – designing an individual table for your home or the office is up to you. After you have selected your personal combination, the table top is produced and delivered direct to you anywhere in Europe.
The linoleum tabletop
Natural, high-grade and durable linoleum by Forbo is an ideal surface to write and work on due to its elasticity. It has a wonderfully tactile surface, which customers appreciate for its exceptional elegance and longevity. The matt finish is lovely to touch as it's warm against the skin and adapts to the surrounding temperature.
Sustainability
Linoleum is made of renewable raw materials: linseed oil, resin, wood flour and limestone powder as well as natural pigments. This makes the material particularly eco friendly. Neither its production nor its disposal damages the environment. At the end of its life it is bio-degradable.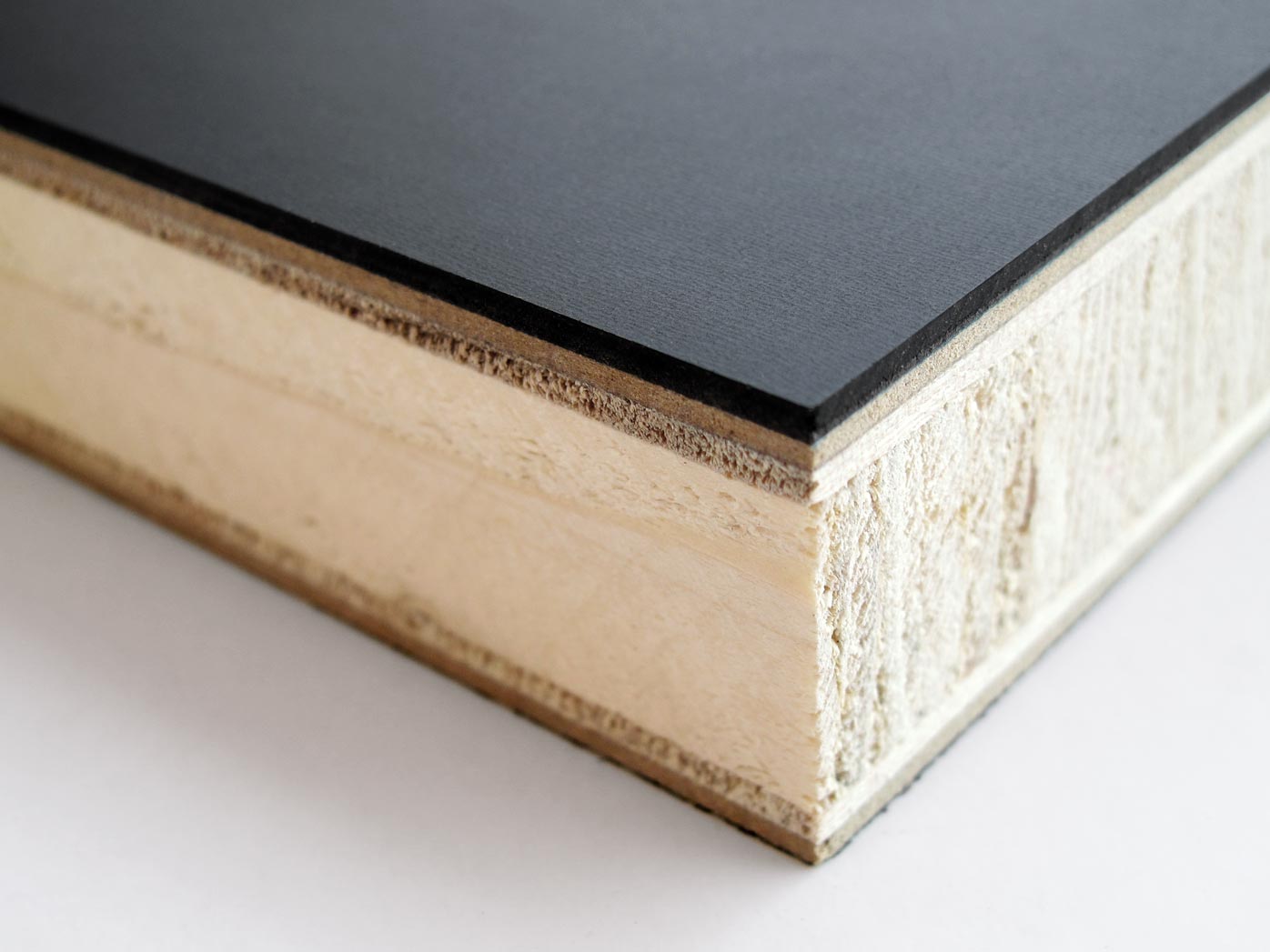 Table edges and core
The table edge bands are made of either resilient ABS plastic or real wood veneer. The core consists of laminated board (fir wood) with a poplar wood veneer and a very thin MDF decking. This ensures superb load capacity as well as bending stiffness even in very large sizes, unlike chipboard. This five-layer core is exclusively produced for our table tops using local timber.

The manufacturing
The table tops are produced in Germany on demand. They are delivered in standard sizes, or can be made to measure to meet individual needs on request.

Sinus Trestles
:
• 2 bent steel pipes, round, ø 25 mm

• Powder coated or chrome-plated


• Including black height-adjustable polyamide bases and tabletop support pads
• Measurements Sinus M: H 72 × L 63 × D 36 cm
• Measurements Sinus L: H 72 × L 74 × D 36 cm

• Weight (per pair): 9 kg

• Maximum loading: up to 300 kg
• Made in Germany
Table Top:
• Surface: linoleum
• Five-layer board core: massive fir I-joist, with a poplar veneer coated with a very thin cover layer of MDF
• Table edging: ABS plastic or real wood veneer
• Made in Germany
Delivery Notice
The delivery of the table tops occurs ex-works to your door. The further transportation to your apartment is not included in the price of delivery, but the driver will be glad to help (tipping is appreciated). This makes damages in transit practically impossible. Arranging delivery dates directly with us is possible and advisable.