People work at their kitchen tables and eat at their desks. Things are becoming smaller, more user friendly and faster, we ourselves are becoming more flexible and spontaneous. The habits of daily life are in a process of radical change, traditional behaviour patterns are being replaced by new ones. Perception and thinking adjust to this. New working conditions and communication patterns shift the requirements for products whose traditional use always seemed to be self-evident. How can a table, shelf or book remain credible? Which new needs can be met?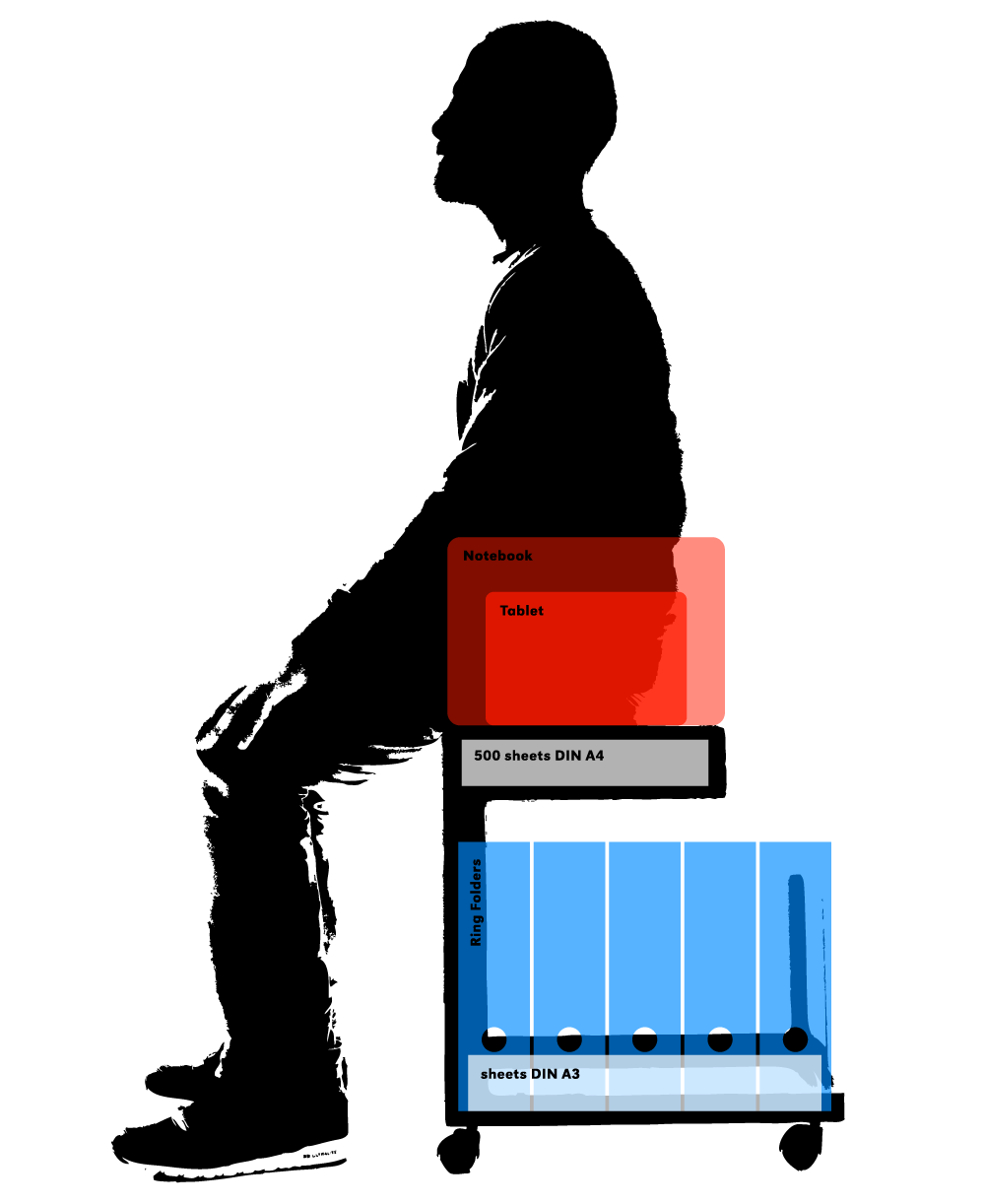 The goal of L&Z is to develop products, which address and respond to this process in an intelligent way. Sustainable and ergonomic, our high quality designs are efficiently produced whilst retaining beauty in their design. Products that are dedicated to the classical modern principles of functionality and high value, but are contrasted by a hint of irrationality. Practical and reasonably priced items, embellished in their final stage of development by a characteristic, emotional note, which strengthens their bond to people. Objects that find mere function, as well as pure decoration unsatisfying.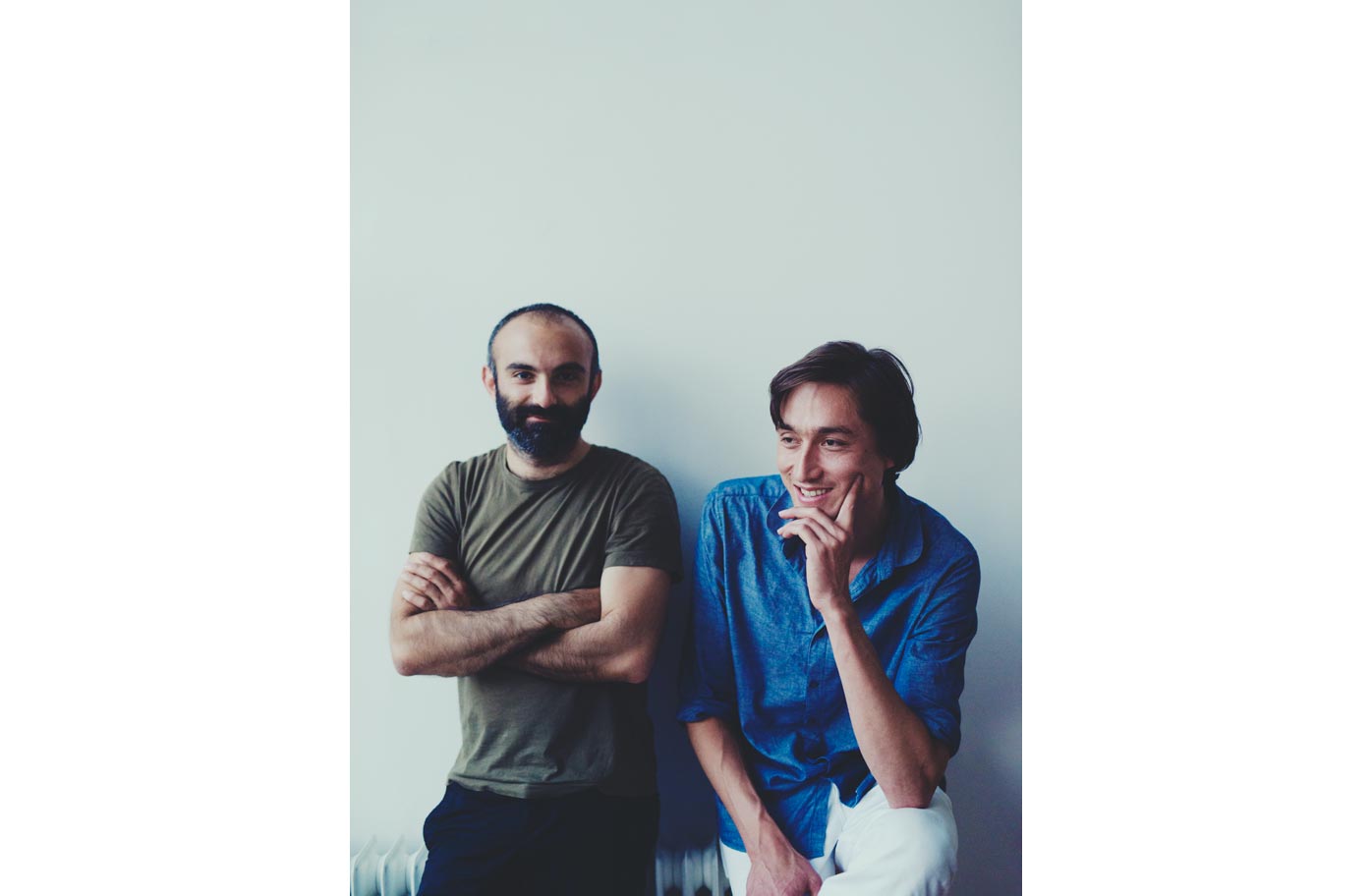 Aidin Zimmermann (Managing Director) / Daniel Lorch (Design Director)
The Company
L&Z was established in Berlin in 2011 by Lorch and Zimmermann. In cooperation with both leading and young designers, the label develops and produces mobile and performance-oriented products for the requirements of today's workplace. This approach – more specifically the Ed Mobile Pedestal – was awarded the German Design Award in 2013. L&Z products are available in stores internationally and via the L&Z online shop.
Designer
Michel Charlot
Michel Charlot (*1984) is a Swiss industrial designer. After graduating from the Ecole Cantonale d'Art de Lausanne (ECAL), he worked for Jasper Morrison Ltd. In 2011, he set up his own practice and started developing various products for companies, including NAVA Design, L&Z, Belux and Vitra. He aims at creating cost-oriented, intuitive products and constantly seeks to achieve effi­ciency in conception, production and design. In 2013, U-Turn, Charlot's first product for Belux, recei­ved the Design Prize Switzerland, the most prestigious Swiss award for product design.
Bettina Komenda
Bettina Komenda is a freelance fashion photographer and works for international magazines, such as Purple Fashion, Dazed & Confused and Self Service, as well as for various labels, including Christian Lacroix, Hermès, Christian Wijnants and Pelican Avenue. She was born in Innsbruck / Austria and studied graphic design and art at the University of Applied Arts Vienna. She started taking photos at the age of 28 and achieved a breakthrough in 1997 with a series of photographs for The Face, for which children were photographed in adult poses. Her works are conceptually and perfectly staged. They have been pre­sented in various photo books and exhibitions.
Daniel Lorch
Daniel Lorch (*1980 in Baden-Baden) studied Communication Design at HTWG Konstanz under Michele Baviera. Before receiving his degree in 2006, he worked with Integral Ruedi Baur et associés in Paris. Also in 2006, Lorch moved to Berlin and began designing his first products auto didactically. Daniel Lorch Industrial Design was founded in 2010 and has been commissioned by international firms like Philips Lumiblade and Knoll International in the areas of furniture, lighting and industrial design. Daniel Lorch is co-founder of the furniture brand L&Z. His work has received various awards, including the German Design Award 2013, iF Concept Award and Design Plus Award.